Safety & Sanitary Standards
We offer your family or group the "hard to find" privilege of having your own private transport on land and, or sea during your entire visit to grand Cayman.
We adhere to all safety and sanitary standards whilst accommodating you in a relaxed, fun filled and upscale atmosphere.
It can simply be one stop shopping with us, all you do is enjoy. Upon your request we will pick you up at the air or seaport, then from day one take care of all your transport needs, whether it is dinner trips, sightseeing bus tours to sites such as Crystal Caves, Botanic Gardens, Blow Holes, Pedro St. James "First stone structure on island" Cayman Turtle Center, Hell, beaches and more.
Also, Boat trips for snorkelling, stingray city, beautiful sunset cruises, starfish point or fishing. Whatever your needs may be, we will happily customize it specially for your private outing all in luxurious fashion with affordable pricing, right until we return you to the air/seaport.
At Cayman Friendly Tours your fun, safety and peace of mind is what we're all about.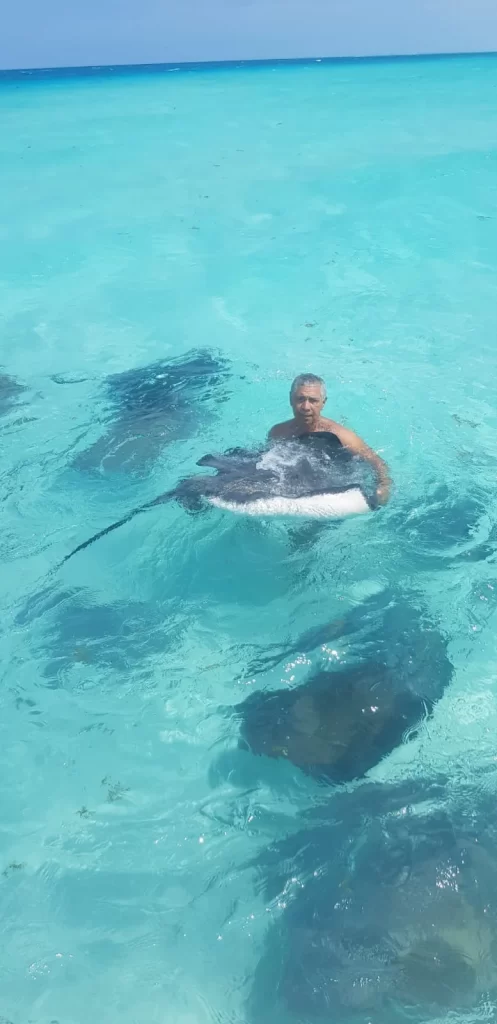 Come to Cayman and get your sightseeing excursions, snorkeling, yachting and much more……